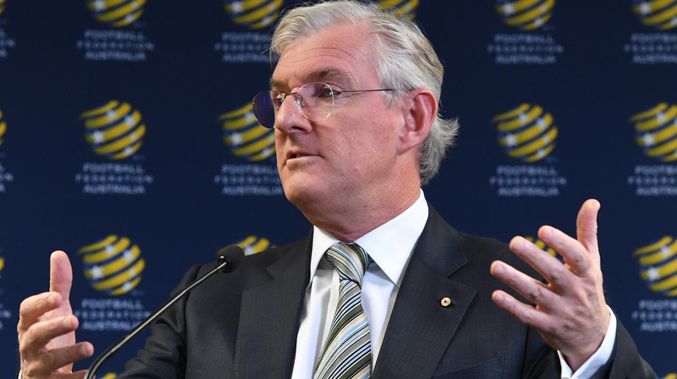 Australia's football governing body voted for wide-ranging reforms Tuesday against the wishes of its outgoing chairman, ending a long-running battle that saw FIFA threaten to take over the federation.
Football Federation Australia's 10-member Congress — nine state and territory associations, and one A-League representative   voted 8-2 in favour of constitutional changes, narrowly securing the required 75 percent.
An expanded new congress, which is expected to include the A-League clubs, the footballers' association and a women's council, will convene at a later date to elect fresh directors for the board.
World body FIFA has been pushing the FFA to adopt a more democratic governance model, with the expansion backed by the domestic A-League clubs and the players' federation.
The reforms mean that Australia can defend their men's Asian Cup title in January, and the Matildas can play next year's Women's World Cup, without any concerns over the FFA's status under FIFA.