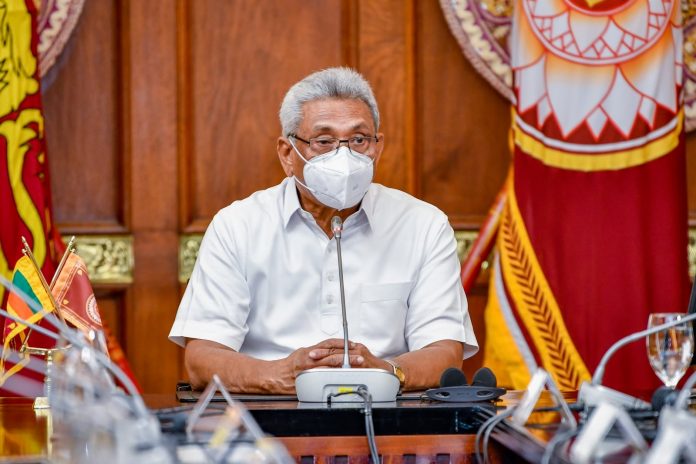 The Maha Sangharatna, which brings to the attention of the President's attention the problems arised during the parade festival due to the shortage of elephants, stresses that a short-term and long-term program is needed to solve the issue.
The Parahara festival is a local religious and cultural heritage from the past. He also shows that the government is also bound to save Buddhist culture just like the Maha Sangharatna.This was mentioned in the meeting held at the President's Office yesterday (12) morning under the patronage of President Gotabhaya Rajapaksha about the problems arised due to the shortage of elephants for the Parahara festival.The representatives of the Maha Sangha and the Tame Elephant Owners Organization were together.Problems arising due to not being able to find the hila elephants needed for the historical parahara festival including the Esala Parahara festival of the Sri Dalada Palace were long discussed.
By the 80 s, the number of tamed elephants in Sri Lanka was between 300 and 350 Now it's 107 Almost 80 of them are now over 50 years old.
It has been revealed that there is a huge shortage of elephants for the procession.Tamed elephants owners showed that it takes about 3 years to train an elephant or elephant suitable for the procession trip.From the past every state leader has offered elephants to Vehera temples.
The Maha Sangharatna noted that it is a tradition to gift elephants to temples on diplomatic basis from countries like Myanmar, Burmese, Thailand.He demonstrated that elephants should be maintained and cared for and that traditions such as breastfeeding and merit after their death will last till now.
President Gotabhaya Rajapaksha said that he strongly believes that the country needs a tamed elephant tree for the art and culture of the procession.
The President also advised officials to discuss with the owners when setting conditions on the regulation and conservation of tamed elephants.Asgiri party's Anamaduwe Dhammadassi, Tissamaharama Rajamaha Viharadhi, Devalagama Dhammasena, Kelaniya Rajamaha Viharadhiya Professor Kollupitiya Mahinda Sangharakhitha, Gangarama Viharadhikari Dr. Kirinde Asaji Thero, President Chief Advisor Lalith Weerathunga, Heelin Officials, including the chairman of the owners organization, Nilanga Dala, and secretaries of linear ministries, joined the discussion.