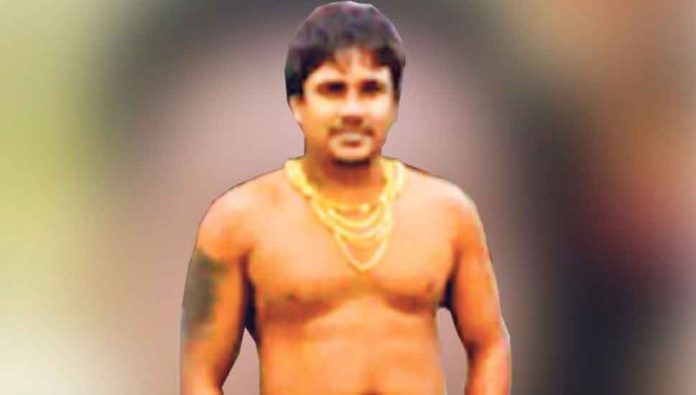 The Tamil Nadu Crime Branch-CID has formed a team to nab a Sri Lankan national, who is in possession of a pistol that belonged to deceased Sri Lankan underworld don Maddumage Lasantha Chandana Perera alias 'Angoda Lokka', reported the Times of India.
'Angoda Lokka' had the pistol with him when he was hiding in Coimbatore, police sources said.
Following his death on July 3rd, Amani Dhanji of Colombo and Madurai based lawyer Sivakami Sundari, who took the body to Madurai for cremation, had handed over the weapon to his accomplice, a Sri Lankan national staying there, said the Times of India.
'Angoda Lokka' was hiding in a rented house at Green Garden at Cheran Maa Nagar here with Dhanji and he had obtained an Aadhaar card in the name of Pradeep Singh, with the help of Sundari and her friend Dhyaneswaran.
The CB-CID, who produced the trio before the CJM court on Saturday, sought 10 days of custody.
The CB-CID has also booked them under the Arms Act, 1959 and the Foreigners Act, 1946.
Meanwhile, Madurai based lawyer Sivakami Sundari has filed a petition before the CJM court, seeking conditional bail.
It will come up for hearing on Wednesday.
In a separate development, a special sub-inspector (SSI) of police attached to the Crime Branch-CID, Coimbatore city, tested positive for Covid-19 on Saturday.
SSI Arjunan was working as a writer with the CB-CID.
He was part of the special team that worked on the mysterious death of Sri Lankan underworld don 'Angoda Lokka'.
He often visited Coimbatore Medical College and Hospital (CMCH) in connection with the case.
Three days ago, he developed flu-like symptoms.
On Friday, he gave his swab samples for the Covid-19 test.
The result came on Saturday, and he was admitted to ESI hospital, reported the Times of India.
Source : Times of India