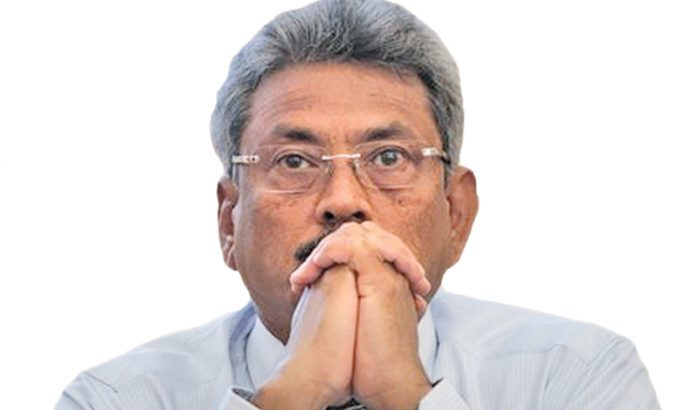 The motion filed by SLPP Presidential candidate Gotabaya Rajapaksa seeking permission to travel to Singapore for medical reasons from the 09th to the 12th of October due to be taken up at the Permanent High Court Trial-at-Bar today (October 3).
Meanwhile, today is day 2 of petition hearing of Gotabaya Rajapaksa's citizenship case. The petition was filed by Professor Chandragupta Thenuwara and Gamini Viyangoda seeking a stay order on accepting Gotabaya Rajapaksa's Sri Lankan Citizenship.
It noted the dual citizenship document presented to Gotabaya Rajapaksa on the 21st of November 2005 is either illegal or fake. The petitioners requested for an order to be issued to prevent Gotabaya Rajapaksa from being accepted as a Sri Lankan Citizen until the petition is taken up for examination and order is delivered.
The petitioners claim the dual citizenship certificate obtained by Rajapaksa had not fulfilled the legal requirements. The matter will be taken up in the presence of Court of Appeal President Justice Yasantha Kodagoda and Justices Arjuna Obeysekera and Mahinda Samayawardena.