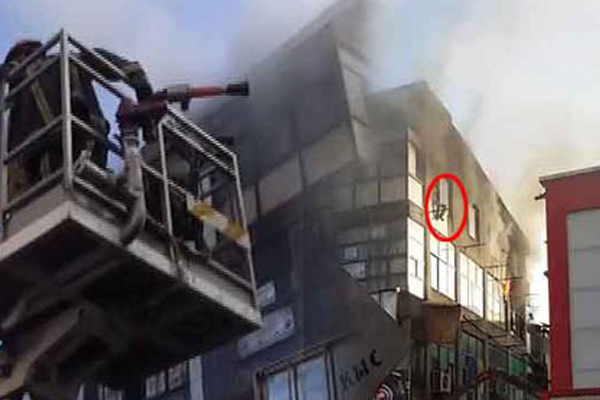 A fire has erupted in a five-storey building consisting of a shopping complex located in Yatinuwara Veediya in Kandy.
The incident had taken place at around 7.20 a.m. this morning (08).
The members of a family including children who had been inside an upper storey in the building have been rescued from the fire. The fire brigade has been deployed to curb the fire.