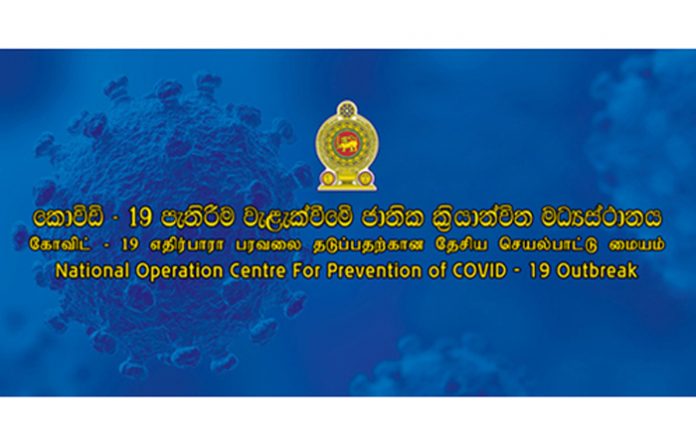 Several special COVID-19 Treatment Centres with security provided by the Army would be set up in Jaffna, Kandakadu and Gallella areas as per directives given by the President in order to treat the Covid19 positive cases detected from the prisons, the Task Force of the National Operation Center for the Prevention of the COVID-19 Outbreak was told.
The meeting further discussed future possibilities of the dispensation of the prolonged isolation process through a new strategy in testing all the families living in flats.
It was further pointed out the tendency towards the spread of COVID-19 within Colombo Municipal Council (CMC) areas itself after 21 October has relatively decreased when compared with previous records as proved through all PCR tests carried out including those high-risk zones.
Focusing the discussion on the indigenous medicines to Covid19, Army Commander Lieutenant General Shavendra Silva, the head of the NOCPCO stated medical solutions of the indigenous medical sector will be tested and validated through a special committee appointed by the Ministry of Health and Indigenous Medicine.
The meeting also discussed the possibility of receiving 500-600 expatriates into the country from overseas on a daily basis and conduct of PCR tests and quarantine processes on all of them.