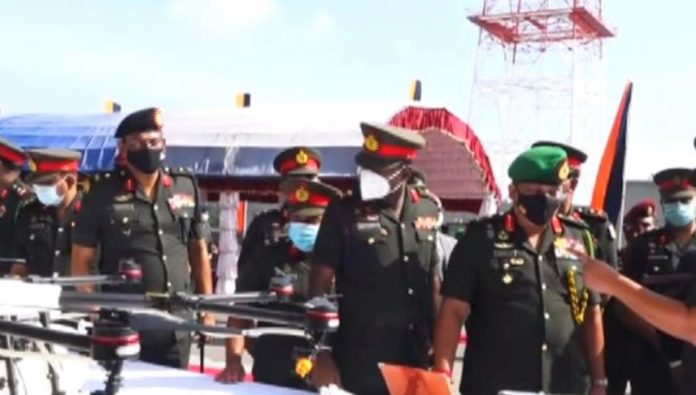 The Army will raise a new drone regiment today, drawing on experiences gained during the 30 years of conflict. The new regiment, equipped with Unmanned Aerial Vehicles (UAVs) – commonly known as drones – is expected to be affiliated with the Regiment of Artillery and will be an evolutionarily step towards being a more technologically proficient force, a senior Army officer told the Daily FT.
The Regiment of Artillery began training personnel for the new unit in June this year, using commercially available drones to conduct aerial mapping and 3D terrain modelling among other duties.
According to the Army, the new regiment has been developed under a plan by the current Commander Lt. Gen. Shavendra Silva. A number of logistics vehicles, fabricated by the Sri Lanka Electrical and Mechanical Engineers (SLEME) Regiment is also expected to be launched today.
Source – Daily FT