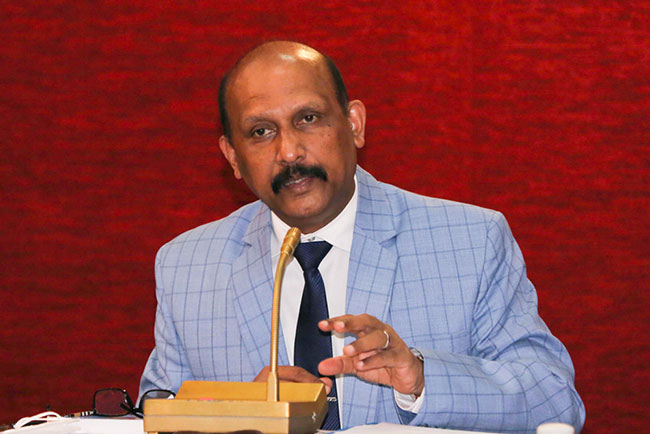 Maj. Gen. (Retd) Kamal Gunaratne said a new system would be implemented to identify and manage disasters before they strike to prevent massive damages to properties and human lives, reported the Defence Ministry.
Assuming duties as the Secretary of the Internal Security, Home Affairs and Disaster Management Ministry on Wednesday (Aug 26), he said a system in which the defence, military, disaster management, and administration were integrated together could create a peaceful environment for people to live.
Maj. Gen. Gunaratne said under President Gotabaya Rajapaksa's vision 'Vistas of Prosperity and Splendor', they had a significant role to play covering a wide spectrum of tasks and would work in collaboration with other state sector institutions in achieving the desired objectives.