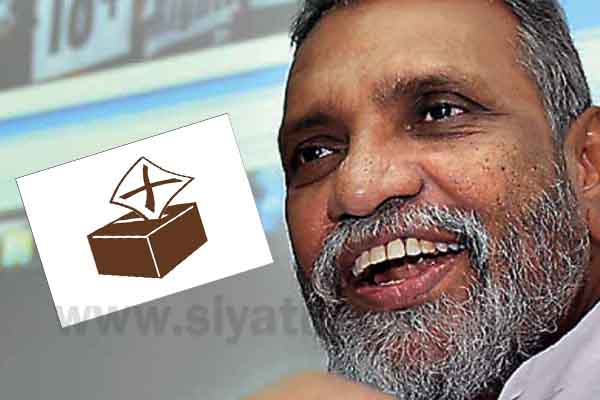 Sri Lanka's election chief on Tuesday said that the National Election Commission (NEC) is undeterred by the allegations leveled against Professor Ratnajeevan Hoole, and that all three members are actively engaged in its activities in the run-up to the parliamentary polls.
Local media reported that Prof. Hoole was forced to leave commission meetings after employees of the NEC had objected towards bringing his daughter who was asked to self quarantine herself at a residence following a 14-day quarantine period after arriving from London.
"The commission has not been deterred by the allegations that have been leveled against Professor Hoole. All three members are actively engaged in activities for the commission," NEC Chairman Mahinda Deshapriya told reporters.
The polls chief, responding to queries, said that the election commission would decide on the final date of the election after the supreme court issues a ruling on the petitions that have been filed against the poll which has been fixed for June 20.
The NEC had recently informed court that the poll cannot be held as scheduled.
"If court issues a ruling ( to conduct the poll on June 20) we have no other alternative except to abide by it," Deshapriya said.
He said that the commission had met on Tuesday to prepare a set of guidelines and a roadmap on how election officials should conduct the election under the pandemic, and that the polls body is currently engaging in preliminary preparations for the election and making the necessary arrangements to conduct postal voting for state servants.