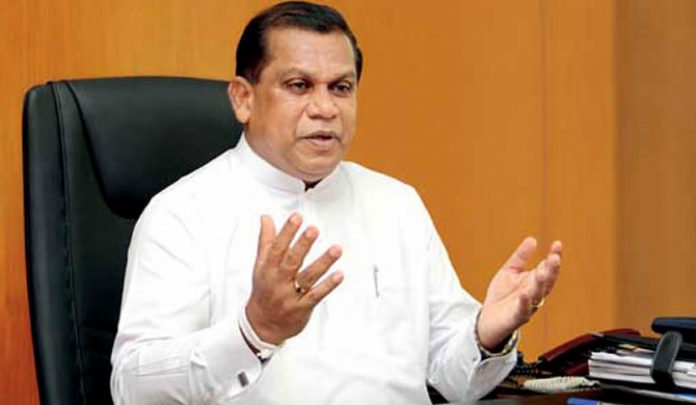 As talks between the United National Party (UNP) and Samagi Jana Balawegaya (SJB) collapsed yesterday, the latter decided to contest the April 25 general election under the telephone symbol.
SJB General Secretary Ranjith Madduma Bandara said his alliance would contest under the telephone symbol as talks with the UNP to contest together failed.
Meanwhile, the UNP confirmed that talks with SJB to iron out differences ended without an agreement. On behalf of party leader Ranil Wickremesinghe, a senior spokesman told media talks ended without a final agreement as SJB refused to produce relevant documents to prove it could contest under a common symbol.
The documents which SJB failed to produce during talks are appointment letters of Sajith Premadasa as SJB Chairman and Ranjith Madduma Bandara as General Secretary, notice of convention to amend the SJB Constitution (especially Section 22 where it states members of the alliance could not hold membership of another party), minutes of the convention as it is only through a convention one could change the Constitution.
Sources said UNP members including Ashu Marasinghe, Saman Ratnapriya and former Speaker Karu Jayasuriya who mediated to settle the dispute walked out as SJB members refused to show relevant documents. They have said the documents had been handed over to the Elections Commission (EC) and anyone who wanted them should ask the EC chairman.
The UNP said SJB had no option but to contest under the elephant symbol as they would be running a risk if they had not amended its Constitution.
The time granted by the EC to switch symbols ended at 3:00 p.m. yesterday. Hence, contesting under the swan symbol became out of the question.