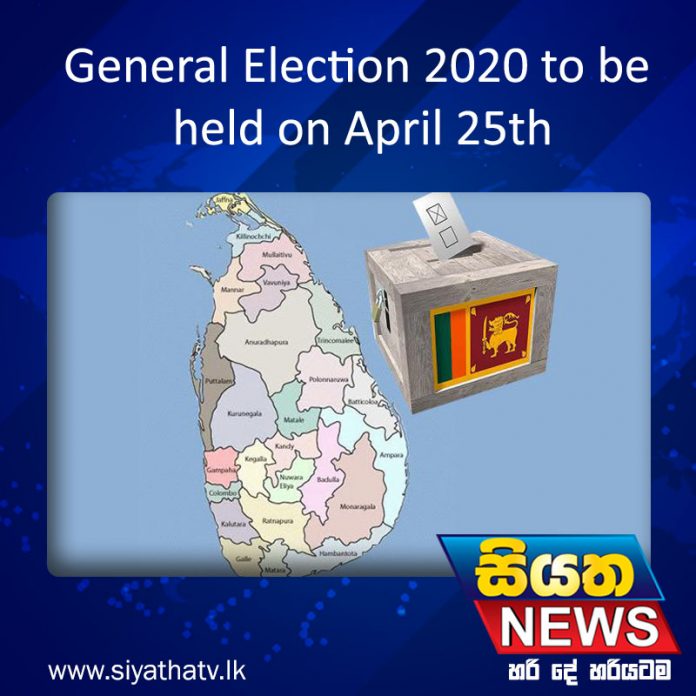 The Extraordinary Gazette notification published yesterday (02) has declared that the General Election 2020 is scheduled to be held on the 25th of April.
In the meantime, the 8th Parliament was dissolved with effect from midnight yesterday.
The new parliament is set to convene on the 14th of May, 2020.
Nominations for the election will be called for from the 12th to the 19th of March.
The five-year term of the 8th Parliament began on September 1, 2015, following the parliamentary elections held on August 17, 2015, and is due to expire in August this year.
However, under the 19th Amendment, the President has been vested with the power to dissolve the parliament after four and a half years of the sitting of Parliament.