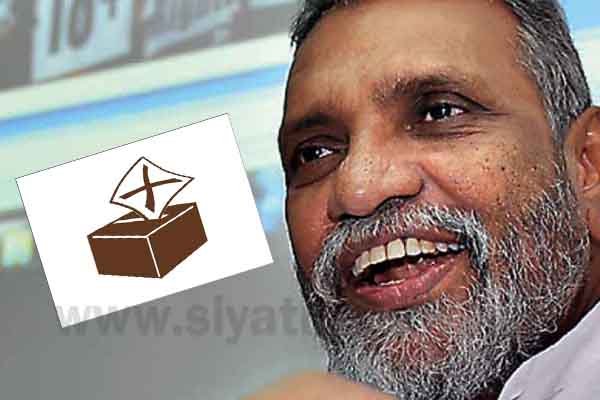 Chairman of the National Election Commission Mahinda Deswhapriya has called on religious leaders not to allow places of worship to be used as political campaign grounds during the upcoming General Election.
Deshapriya who called on the Chief Prelates of the Asgiri and Malwathu chapters today spoke to reports in Kandy. He noted that political meetings should not be carried out through religious places of worship adding that religious leaders are being requested not to allow such activities.  The Chairman of the Elections Commission stated that steps would be taken to inform religious leaders in each district through returning officers.
Mahinda Deshapriya went onto note that this does not mean that members of the clergy do not have political rights. He also stated that this also does not restrict politicians from obtaining blessings at religious places of worship, but called on them as well not to hold political events or media briefings at religious locations.
Parliament was dissolved with effect from midnight yesterday. The gazette notification in this regard was released last night bearing the signature of President Gotabaya Rajapaksa.
According to the gazette, the General Election will be held on the 25th of April. Accepting of nominations will be conducted from the 12th of March to 12 noon on the 19th of March. The gazette also notes that the new Parliament will convene on the 14th of May 2020.
With the release of the gazette notification confirming the date of the general election, the gazette notification containing information regarding District Returning Officers, the number of MPs elected from each district and places where nominations will be accepted is scheduled to be released today. The National Election Commission says it will expedite matters pertaining to the General Election.