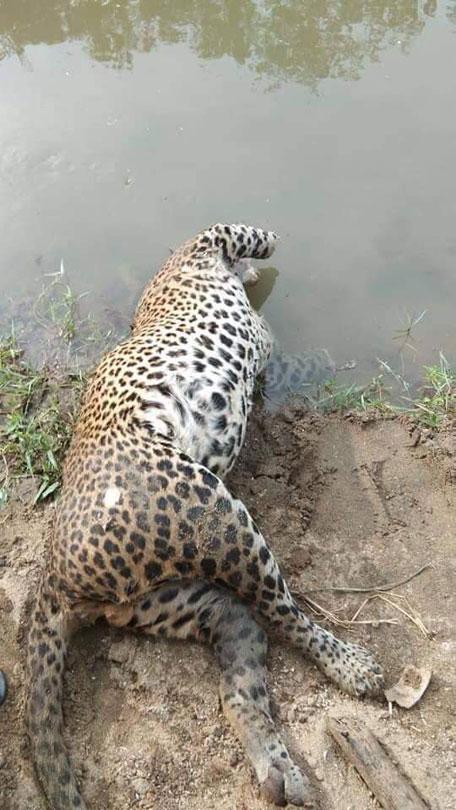 Four men including two hunters had been arrested yesterday over the death of the young male leopard last week in Udawalawe, Sevanagala Police OIC I.P. Dissanayake told the media
He said the suspects were arrested following information gathered by the Police investigations division.
The carcass of the leopard, with its limbs and several teeth missing, was found close to the 14th-milepost outside the Udawalawe National Park on January 1.
"The suspects had set a trap for animals. Unfortunately, the leopard had caught in it," he said.
"They had taken the carcass to one of their homes. However, the residents had refused to keep it and had told the men to dispose of it," he said.
"Then the suspects had hired a three-wheeler and threw the dead animal to the canal connecting to the Mau-Ara Tank," he said.
The leopard was a well-grown specimen, 157 cm long.
Police are now investigating the missing limbs and several teeth.
Investigations were conducted by the Embilipitiya and Moneragala Police Division with the support of Udawalawe, Sevanagala, Thanamalwila and Hambegamuwa.
According to the Park Warden of the Udawalawe National Park  R.G.R.S. Ranatunga the carcass was handed over to the Veterinary Department of Udawalawe Ath Athuru Sevana (Elephant Transit Home) to conduct an autopsy on January 1.
He said the report was still not received by the Wildlife Department yet.