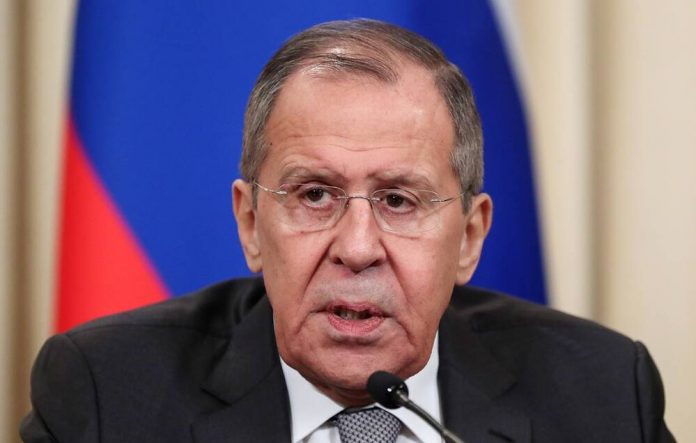 The Russian Minister of Foreign Affairs Sergey Lavrov is scheduled to arrive in Sri Lanka on the 14th of this month.
According to the Department of Government Information, the visiting foreign minister is due to meet with the Sri Lankan Minister of Foreign relations Dinesh Gunawardena to hold a bilateral meeting.
The due will also take part in a joint press conference as well.
During the visit, Minister Lavrov will call on Prime Minister Mahinda Rajapaksa at the temple trees.