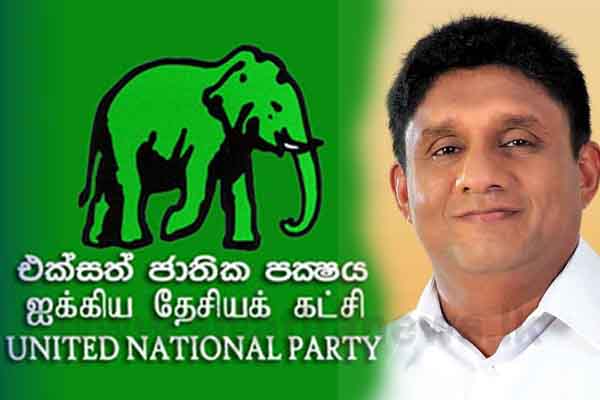 A rally was organized to ensure the victory of Presidential Candidate of the New Democratic Front, Sajith Premadasa in Aguruwella, Ruwanwella this evening.
Sajith Premadasa, Presidential Candidate of the New Democratic Front noted that he would empower the Tri Forces with the necessary training to safeguard the country along with the honour and dignity for war veterans they deserve.
He went on to note that this was an unstoppable people's movement and assured that he would visit all the 151 electorates to assure the work is carried out smoothly.
Presidential Candidate Sajith Premadasa also addressed a rally in Deraniyagala this morning.
A former Trade Union Leader of the SLFP, Mohommad Deen joined the stage pledging his support to Sajith Premadasa.
Sajith Premadasa promised that he would strengthen the Samurdhi program and he would also restart his late father's "Jana-Saviya" program.
Premadasa said that he doesn't need to be tutored on understanding the pulse of the people and promised to keep his word.
He added following his appointment as the President he would provide two sets of uniforms and lunch to all the students in the country free of charge without any favouritism.