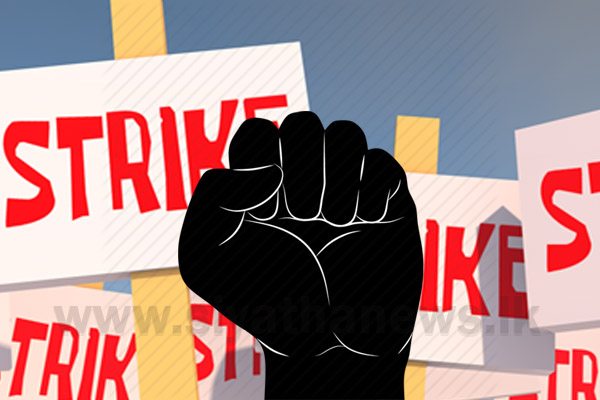 Ceylon Teachers and Principals' Services Union today said that they would hold a two-day token strike next Thursday (26) over several demands including salary anomalies.
Speaking to the media the General Secretary of the TU Mahinda Jayasinghe said they would refrain from all educational activities in schools while applying for medical leave.
During the strike, we would refrain from scrutinizing of GCE A/L answer scripts and any related activities in schools, he said.
"We request all teachers and principals to be present in front of the Fort Railway Station to participate in the protest demonstration.
"The government so far has not taken any reasonable decision over the salary anomalies since 1997," he said.
The teacher and principal service in our country get the lowest salaries compared to other countries.
"Therefore, we demand the government to consider the demands and provide a solution as soon as possible," he said.
The Ceylon Teachers Union (CTU) General Secretary Joseph Stalin, the Ceylon Teachers Services Union (CTSU) General Secretary Mahinda Jayasinghe and the Principals' Services Union President Sunil Premathileke were also present.