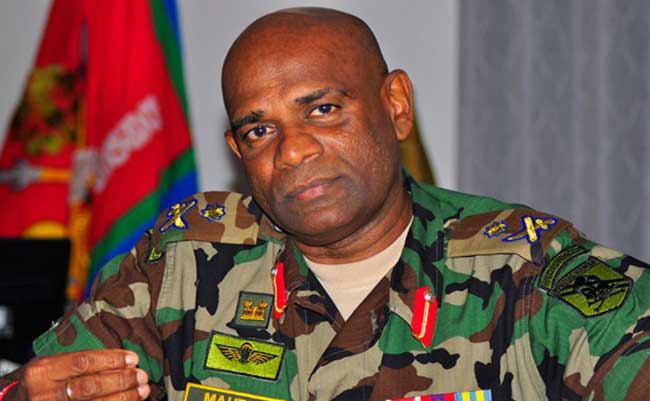 Commander of Sri Lanka Army Lieutenant General Mahesh Senanayake visited the Nallur Kandasamy Kovil in Jaffna in order to assure the security status surrounding the annual festival.
The final pooja of the festival will be held on the 30th of this month.
Lt. General Mahesh Senanayaka noted that both Sri Lanka police and tri forces are standing vigilant to protect each and everyone who attends the festival. He went on to note that additional security details are deployed as no one could assure any form of attack could not occur following the April 21st attacks.
Journalist: MP Shridharan had asked for the security forces to be removed from Nallur.
Lt. General Mahesh Senanayaka responded that he was aware of those requests and he added they are not in a position to advise security forces how to carry out their duties. He added that security in this manner was essential to preserve our way of life for another 300 years.
Lt. General Mahesh Senanayaka finally added that they have all the blessing from the gods and which those who make such requests don't.