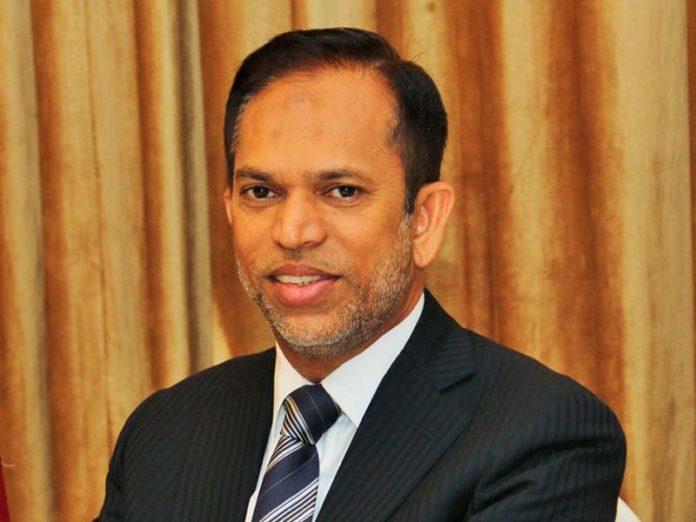 The controversial Batticaloa Campus Higher Education Institute was discussed during the adjournment debate today (August 07).
JVP MP Nalinda Jayatissa noted that the Batticaloa Campus was established violating standard procedures and he added that the best example was SAITM and it was established during Minister Lakshman Kiriella's tenure as the Minister of Higher Education.
Lakshman Kiriella, Minister of Public Enterprise, Kandyan Heritage and Kandy Development and Leader of the House of Parliament responded that shutting down of the SAITM institute was a mistake as he was confident that a Supreme Court verdict would be delivered.
Nalinda Jayatissa retorted that Minister Laksman Kiriella knew the decision beforehand as he just stated. Kiriella responded that he knew that a verdict would be delivered since he is a lawyer but he did not know the precise verdict.
Jayatissa went on to stick to the point that everyone knew a Supreme Court decision would be delivered but the minister knew the verdict before it was delivered. MP added that in the year 2000 Dilan Perera filed a case against Rajitha Senaratne which unseated him. He went on to note that in the same manner, former Governor Hizbullah should have been stripped of his MP status as he founded the Hira Foundation in 1993. He added that the procedure to carry out this was informed by the Attorney General via a letter dated in the 11th of June 2016.
UNP MP Professor Ashu Marasinghe noted that the Head of State Intelligence has clearly informed them about the Hira Foundation, adding that this is a dangerous organization and that it cannot be registered as an NGO. Professor added that Hizbullah had signed the agreement with the BOI during his tenure as a Deputy Minister. He went on to note that the Attorney General states that it was illegal and he should not hold a seat in the Parliament from the 11th of June 2013.
He added that with regard to the unseating of the member, they would request legal action to be filed by the Attorney General's Department and he assured that following the debate they intend to reach out to all connected organizations regarding the matter.