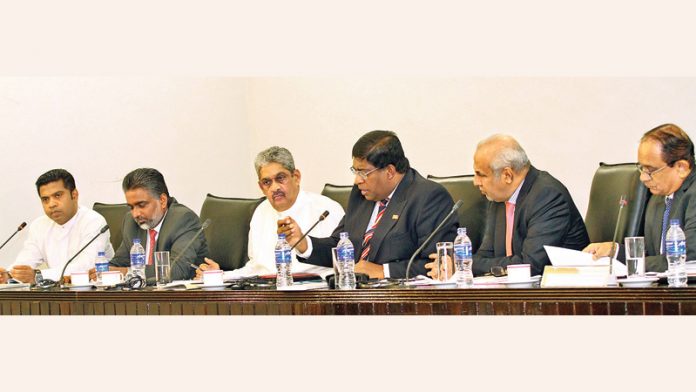 The Prime Minister will be testifying before the Special Parliamentary Select Committee appointed to inquire into the Easter Sunday bombings, member of the Select Committee MP Ashu Marasinghe told media.
Accordingly, Prime Minister Ranil Wickremesinghe is set to appear before the Select Committee on the 6th of August.
Along with the Prime Minister, several other ministers will be testifying at the committee, as well.
A representative of the Committee told that Defense Minister Ruwan Wijewardena and Cabinet Ministers Sagala Ratnayake and Ranjith Madduma Bandara will also be summoned to the Committee on the same day.
The Parliamentary Select Committee is currently in the process of interrogating a number of parties with regard to the Easter terror attacks and its final report is due before the end of next month.