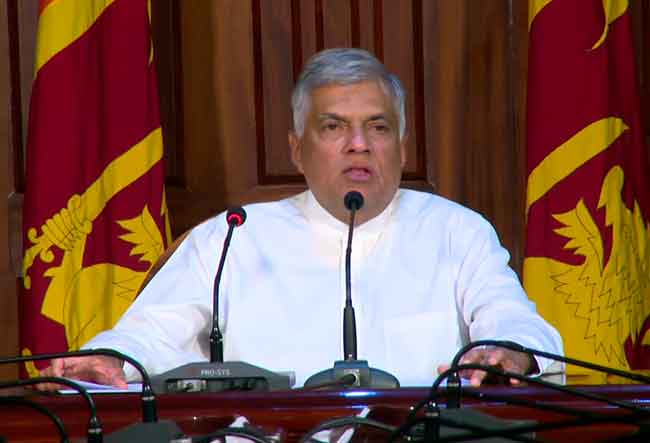 Following a proposal by some UNP parliamentary group members yesterday to name Deputy Leader Saijth Premadasa as a presidential candidate, Prime Minister (PM) Ranil Wickremesinghe said an official decision on the candidature would be made soon.
A UNP MP, who did not wish to be named, told media that some MPs had proposed Mr. Premadasa as the party's presidential candidate.
Mr. Wickremesinghe had responded by saying the party's working committee and the parliamentary group would have to make a final decision on the candidature, and that decision would be official.
However, at yesterday's meeting, a date was not fixed for the working committee and parliamentary group to meet.
UNP General Secretary Akila Viraj Kariyawasam said a few members had proposed Mr. Premadasa's name, but others had said the decision should be made after forming the National Democratic Alliance on August 5.
Meanwhile, Non-Cabinet Minister Harsha de Silva tweeted that there was a frank discussion on the presidential elections where many MPs had voiced their opinion. He added that the meeting ended in a positive note. " I am certain that we can agree on a winning strategy. The proposed alliance will be formed, and the candidate will be decided soon," he tweeted.