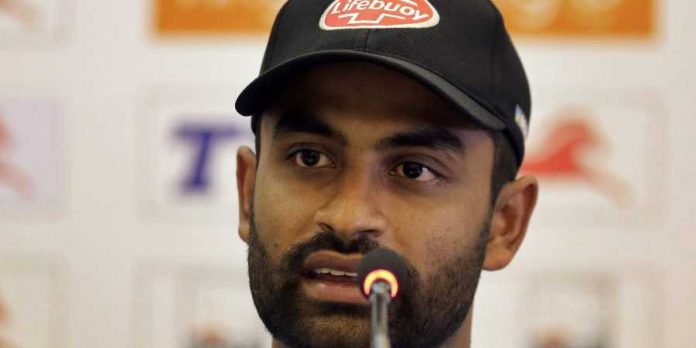 Bangladesh captain Tamim Iqbal on Tuesday praised the security arrangements in Sri Lanka ahead of the three-match ODI series in Colombo starting Friday, India Today reported.
Bangladesh is the first cricket team to tour Sri Lanka after the Easter Sunday attacks.
However, Tamim stated that his players are feeling completely safe in the city and are solely focussed on playing good cricket in the upcoming series.
"The security has been fantastic … The facilities they have given us are top notch. We are feeling very comfortable. There is nothing except cricket (that) we are thinking of. The boys are enjoying the hotel and if they want to go out, it is completely safe for us," Tamim told reporters in Colombo.
Tamim also went on to add that Bangladesh was in a similar situation a few years ago when the Australian Under-19 team refused to participate in the 2016 World Cup there due to security concerns following the rise of terrorist attacks in the country.
Later that year, England captain Eoin Morgan and opener Alex Hales had also pulled out of the ODI series in Bangladesh due to the same reason.
Tamim said his country can relate to the situation that Sri Lanka is facing right now which is why none of the Bangladesh players had any hesitation in coming to the island nation to play cricket.
"Not many years ago we were in a similar situation and Sri Lanka was probably the team that came to us and we played a beautiful series there. I think nobody of our team have thought of not coming to Sri Lanka. Everyone was looking forward to it. Sri Lanka has been always a beautiful country to play cricket. As I said that we have been looking after very well security wise and facility wise. There is nothing except cricket we are thinking at the momentum," he said.