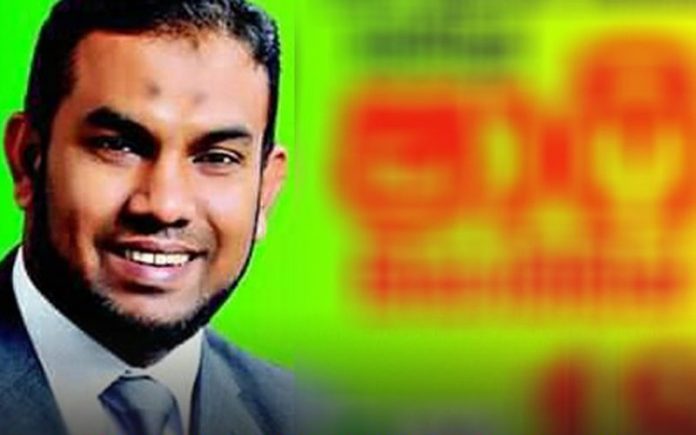 Over 500 mothers, who were allegedly aggrieved by Dr. Mohamed Shafi, had gathered to the Ethkanda Raja Maha Viharaya in Kurunegala today (11).
our news reporter said they were planning to march towards the Kurunegala Magistrate's Court premises where the case against Dr. Shafi is being heard.
Meanwhile, it is reported that a protest against Dr. Mohamed Shafi was staged near the Kurunegala Magistrate's Court premises today.
The case against Dr. Shafi, who is accused of allegedly amassing assets through suspicious means, performing illegal sterilization surgeries and having links to terrorist activities, was taken up for hearing today (11).
He was produced before the Kurunegala Magistrate Sampath Kariyawasam by the officers of the Criminal Investigation Department (CID) this morning.
Speaking on behalf of the Attorney General, Deputy Solicitor General Thusith Mudalige said the court order delivered to the CID on June 27th based on the findings of the investigations have caused a complicated situation.
The deputy solicitor general stated that the Attorney General's Department expects to obtain several court orders after submitting B reports.
The magistrate has then told the deputy solicitor general that the Attorney General's Department should have appeared in this case at an earlier court proceeding.
However, the magistrate has subsequently moved further hearing of the case to 1.00 p.m. this afternoon.
Dr. Shafi was arrested and remanded for allegedly amassing assets via suspicious means. However, speculations were rife that he had performed illegal sterilization surgeries on women who were treated by him during their caesarean deliveries.
In this backdrop, over 1000 complaints were lodged at Kurunegala Teaching Hospital and Dambulla General Hospital by mothers who claimed to have been treated by Dr. Mohamed Shafi and experienced complications in conceiving.
Accordingly, the report comprising the recommendations from specialist doctors on the most suitable medical examination to investigate the complaints lodged by women whose caesarean surgeries were performed by Dr. Shafi, is to be submitted to the court today (11).