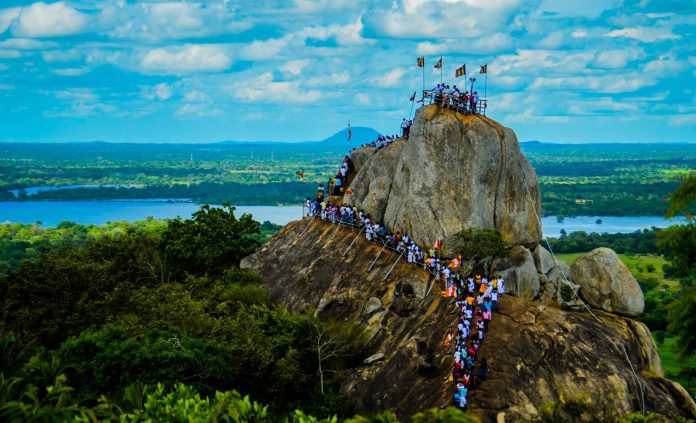 Secretary of the Ministry of Local Government and Home Affairs, Gamini Seneviratne requested all the households and offices to hoist the Buddhist flag from today to celebrate Poson.
He also requested all the Buddhists to engage in the religious observances.
District Secretariats and Provincial Councils have organized various religious programs for Poson poya.
Meanwhile, in line with the Poson festival, all the liquor shops in the Anuradhapura district will be closed from tomorrow(June 13) until the conclusion of the Poson week(June 19). The Excise department stated that special operations and raids are to be carried out to arrest persons engaged in illicit liquor and drug rackets during the Poson season.
Meanwhile, the Public Health Inspectors Committee informed the general public that all the dansals should be registered before June 16th.
Treasurer of the committee, Yasas Mudalige said that 112 dansals have already been registered, 94 of them are to be erected in Anuradhapura town while 12 of them are to be built in Mihintale sacred grounds.
He went onto note that they have deployed additional PHIs in the Anuradhapura district and necessary measures are taken to scrutinize the surroundings of the dansals.