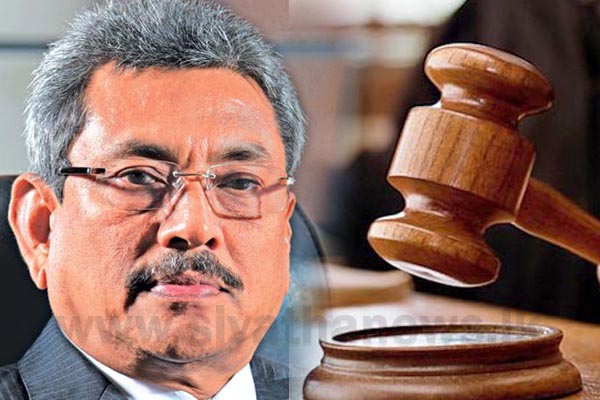 Former Defence Secretary Gotabaya Rajapaksa's lawyers informed the court that he had not arrived in the island as ordered by the courts.
As the court granted consent to former Defence Secretary to visit Singapore for medical treatment, he had left the country on the 24th and was due to arrive back in the island yesterday (June 02).
The lawyer appearing on behalf of the former defence secretary, presented reasons before the three member high court for the absence of the Gotabhaya Rajapakse.
It was reported that Gotabhaya Rajapaksa has another medical exam due and was unable to present himself at the court.
The case is to be recalled on November 19th.