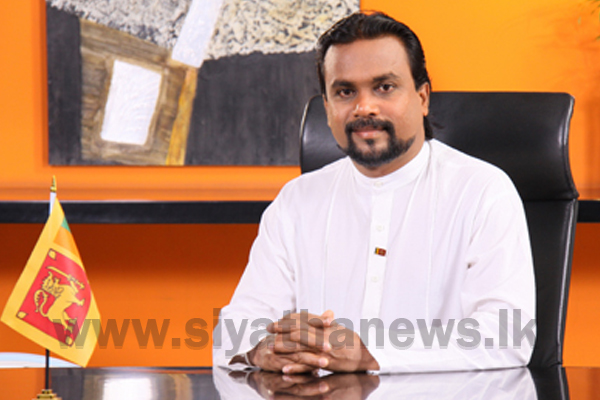 It is a huge threat to national security of the country when security officers reveal sensitive intelligence information before the Parliamentary Select Committee (PSC) appointed to look into the Easter Sunday bombings, National Freedom Front (NFF) leader Wimal Weerawansa said today.
Addressing a news briefing, he said the secrecy in the national security of the country had been unduly exposed and underestimated.
"The government should not allow the information being shared in the PSC to be exposed to public domain. Hence, they should take prompt measures to conduct the committee meetings secretly," MP Weerawansa said.
Besides, he said the intelligence officers were not liable to give evidence before a committee of which the composition was questionable.
"How come people like Ravi Karunanayake who is alleged to have had links with the Central Bank bond scam becomes a member of the committee which probes a serious case of this nature," MP Weerawansa asked.
"We witnessed several security officers including Chief of National Intelligence giving evidence before the PSC saying that they had done their part in terms of transmitting information to the responsible bodies in relation to the terror attacks," he said.
"Then, it is apparent that the political bodies have not heeded to what was said by the intelligence service. We are of the opinion that this can't be taken lightly and people who are responsible, should be dealt severely," he added.
Meanwhile, he requested the media personnel not to participate in the committee sessions and to abstain from reporting anything that threatened the national security of the country.