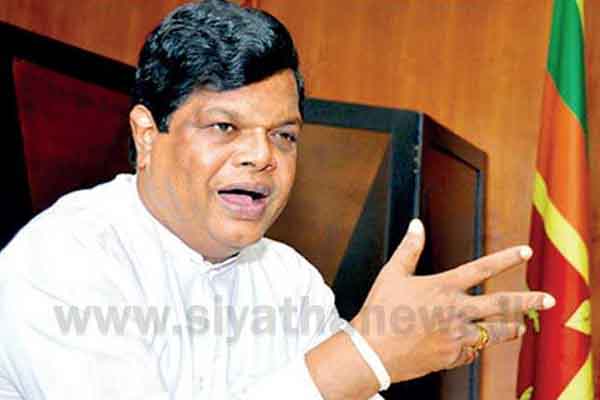 Former education minister Bandula Gunawardana said yesterday said that the operating of Madrasas was a violation of the national education policies and as such it was illegal to take them under the purview of the Education Ministry.
The MP told a media conference that some 11,000 schools except for Madrasas adhere to the national education polices.
"There are about 10,000 government schools, 400 Pirivenas and 80 approved private schools which adhere to the national economic policies. However, there are 1,721 Madrasas, 317 Arab schools and 311 Muslim religious entities, which do not do so. Operating a school system of this nature is a violation of education policies," he said.
The MP said according to the Assisted Schools and Training Colleges Act of 1961, no one can operate a school other than the government for those aged between five and 14.
"Clause 25 of the Act, which is about the regulation to set up new schools says, (1) no person shall (a) establish any school for the education of persons who are between the age of five years and the age of 14 years (both ages inclusive) or (b) establish any school, other than a school referred to in paragraph (a), for the education of persons who are below the age of 18 years without the prior approval of the Director," he said.
He said against this backdrop Muslim Religious Affairs Minister Abdul Haleem has submitted a Cabinet paper proposing to place Madrasas under the purview of a special committee at the Education Ministry and to enable Madrasas to award diplomas and higher national diplomas.
"This is illegal. We urge the government to withdraw this proposal immediately and appoint a committee comprising religious leaders and the representatives of the National Education Commission to advise the President, to solve this matter. If the issue is aggravated, the Opposition will go to the Supreme Court," the MP said.