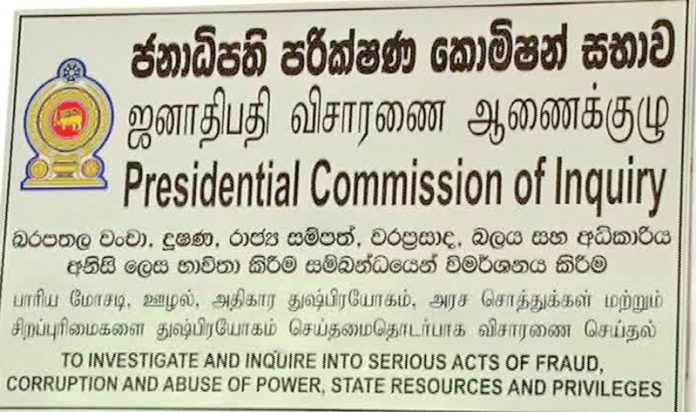 The Presidential Commission appointed to investigate fraud and corruption at state institutions over the past 4 years stated that hearing of evidence regarding a complaint on providing tabs to Advanced Level students and teachers will begin today(May 15).
The Commission had summoned the Senior Assistant Director of the Ministry of Education, Mahesh Hewawitharana for the hearing today(May 15).
The Graduate Employees' Organization filed a complaint against the Ministry of Education regarding the alleged misuse of public funds as the accepted procedure was not followed when providing Tabs.