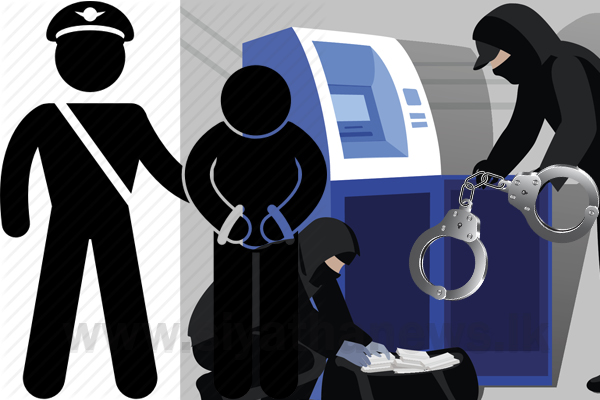 The CCTV camera of a state bank at Keppetipola town in Welimada has capture persons attempting to break an Automated Teller Machine (ATM) of the bank and steal cash.
Reportedly, when the thieves had attempted to steal the cash by breaking the ATM machine at around 1.30 am last morning (08), the alarm alerting the police had been activated which resulted in swift action of the police.
Although the suspects had attempted to flee the scene when the alarm rang, the police had managed to catch one thief with a cutter tool on him.
Police had then arrested then rest of the suspects with the use of the CCTV footage of the bank.