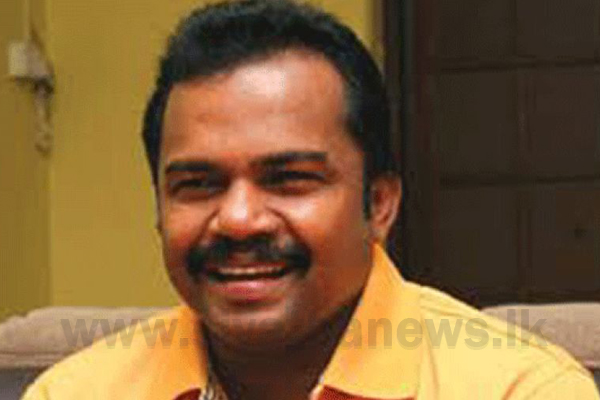 Nalin Bandara urged the Speaker to request for a clarification on the Vinayagamoorthy Muralitharan's (Karuna Amman) tweet in the context of the murders of two policemen in Batticaloa.
The bodies of two Police Constables, who had died under suspicious circumstances while on duty at a police checkpoint at Vavunathivu in Batticaloa District, were discovered this morning (30). The causes of deaths are yet to be ascertained, according to the Police.
Speaking on the matter, MP Nalin Bandara referred to Vinayagamoorthy Muralitharan's message on Twitter from 27th November.
The message stated that, some UNPers are allegedly attempting to scare him; yet he wishes to remind them about the Karuna Amman from before 2004.
His message read, "I think some unp people try to scare me. Many people message me and call me. Please remember i am karuna amman from batti. Maybe you ask other people who karuna amman before 2004".
MP Nalin Bandara says that doubts arise on whether this tweet has any connection with the murders of the policemen last night. He further said that they wish to receive a clarification from the government.
TNA MP M.A. Sumanthiran seconded Nalin Bandara's proposal for a clarification from the government stating that Karuna Amman 'out of the cold' became active after 26th October.
He said that they have serious suspicions over these persons who were rejuvenated after 26th October regime change.
He urged the Speaker to take appropriate action with regard to these incidents.
Responding to these statements, Speaker Karu Jayasuriya stated that he would inform the President on the matter and request the Defense Secretary to provide a clarification with regard.
Speaking further at the parliament, M.A. Sumanthiran stated that according to the law only the Speaker has to be satisfied on the legality of passing a of a motion at the parliament and not the President. And the supreme law of the country is that when a no-confidence motion is passed, cabinet stands dissolved, he said.
He added that the Parliament is there to 'check and balance' the powers of the executive.