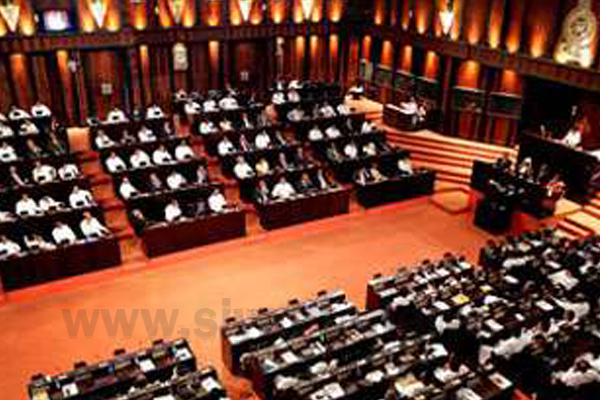 The Parliamentary session is scheduled to commence at 10.30 a.m. today (30) while uncertainty looms over the participation of MPs of the government, who had boycotted proceedings for a third time yesterday(29).
A party leaders' meeting chaired by the Speaker is expected to be held prior to the conveneing of Parliament.
The governing party has still not made any announcement as to whether their MPs would be attending today's parliamentary session.
The decision will reportedly be made during a meeting of the parliamentary group of the government.
Meanwhile a motion presented by the United National Party (UNP) to cut the expenditure of the Prime Minister's Office was passed in Parliament yesterday with 123 votes to none.
The Tamil National Alliance (TNA) and Janatha Vimukthi Peramuna (JVP) also voted in favour of the motion along with the MPs of the UNP while government MPs were absent during the vote due to boycotting Parliament for a third day.
Despite the decision by government MPs to boycott the session, Minister of Education Wijeyadasa Rajapakshe had attended the sitting and addressed the House.
Delivering his special statement from the government side surrounded by empty seats, the minister pleaded for the Speaker to resolve the prevailing political crisis in the country through discussion with the President.
Following the request, Speaker Karu Jayasuriya held discussions with President Maithripala Sirisena at the Presidential Secretariat last evening.
The Speaker's Office said that during talks the President had agreed to hold separate discussions today (30) with the Opposition Leader and other leaders of the United National Front (UNF) in order to find an immediate solution to the situation.