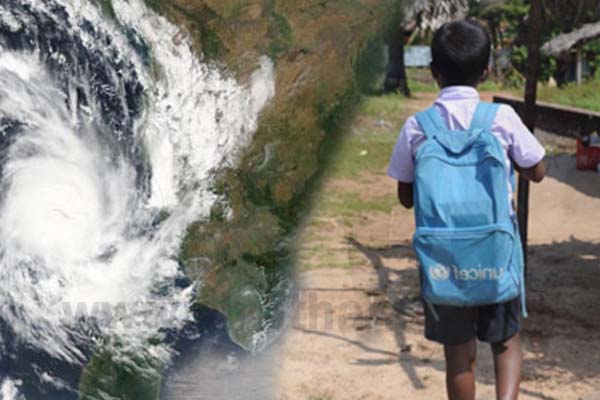 All government schools in the Northern Province have been closed today (16) owing to the adverse weather condition instigated by the Cyclonic storm 'GAJA', stated the Northern Province Governor's Office.
The decision has been taken during a discussion held with the Northern Provincial officers of the Ministry of Education and the Northern Province Governor Reginald Cooray.
In contemplation of the holiday given today, schools will be conducted on a forthcoming Saturday, the officers have said.
Meanwhile, the Department of Meteorology stated that high winds gusting up to 100kmph can be expected over Northern Province, particularly over the Jaffna peninsula.
Sea areas off the coast extending from Mullaitivu to Mannar via Kankesanturai can be very rough at times from this evening (16), the Department also said.
Reportedly, the Severe Cyclonic storm 'GAJA' over the Southwest Bay of Bengal has further moved west-southwestwards and crossed Tamil Nadu and Puducherry coast of South India as of now.