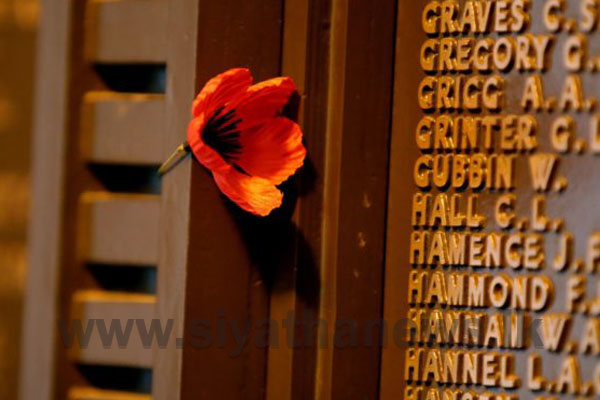 Commemorations are taking place around the world to mark the centenary of the Armistice that ended World War One.
In Australia, a ceremony was held at the National War Memorial in Canberra, while in Adelaide an aircraft dropped thousands of red paper poppies.
In New Zealand, a gun salute took place in the capital, Wellington.
And in India, memorials were held for the 74,000 troops who died fighting on the other side of the world. The main European ceremony will be in Paris.
US President Donald Trump and Russian President Vladimir Putin are among those set to attend a service beneath the Arc de Triomphe.
Meanwhilein the UK a series of special events are being held  to mark the end of the 1914-18 conflict.
For the first time, members of the public chosen by ballot will pay their respects at the national memorial in Whitehall, central London.