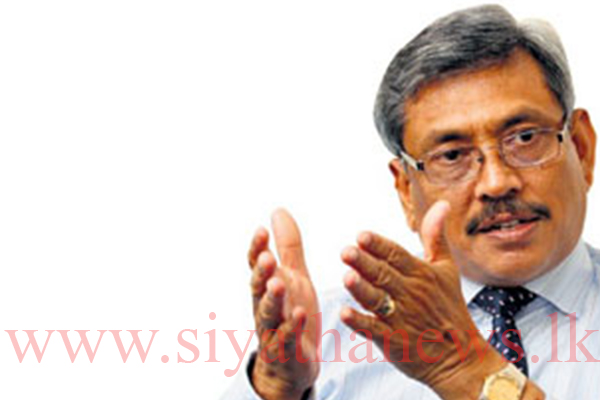 Former Defense Secretary Gotabaya Rajapaksa says that elections should be held soon to appoint a people-elected government.
He mentioned this attending an event in Anuradhapura, responding to media questions.
He says that TNA has stated that they will not support them and that they have always been against them. However, since the TNA is currently divided, he hopes that if there is anyone in TNA who loves the country, they will join with Mahinda Rajapaksa, he added.
He further stated that there is no truth in the allegations that they are bribing MPs to join their party.
This is a short-term government. People wanted to save the country from the path it was headed; therefore we toppled the government at the first chance we got, Rajapaksa said.
a government elected by the people is need for us to gain power in order to continue; this is my opinion, former Defense Secretary stated.
When inquired if he had any hopes to join politics in the future, he stated he doesn't.