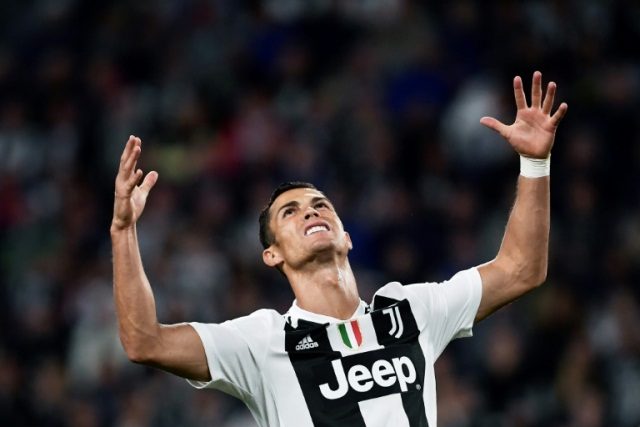 Juventus sporting director Fabio Paratici said Monday it was not easy to replace a player of the calibre of Cristiano Ronaldo as he also dismissed a return to Italy for Manchester United's French World Cup winner Paul Pogba.
Ronaldo, 33, joined Juventus from Real Madrid last summer for 100 million euros ($115 million).
The Spanish club have lost three and drawn one of their last four matches and are currently fourth in La Liga.
"Ronaldo is probably the best player in the history of the game so he isn't easy to replace," Paratici told journalists at the Manlio Scopigno ceremony at Rieti in central Italy after receiving a "Manager of the Year" award.
Paratici revealed that the five-time Ballon d'Or winner had been keen from the outset to join Juventus.