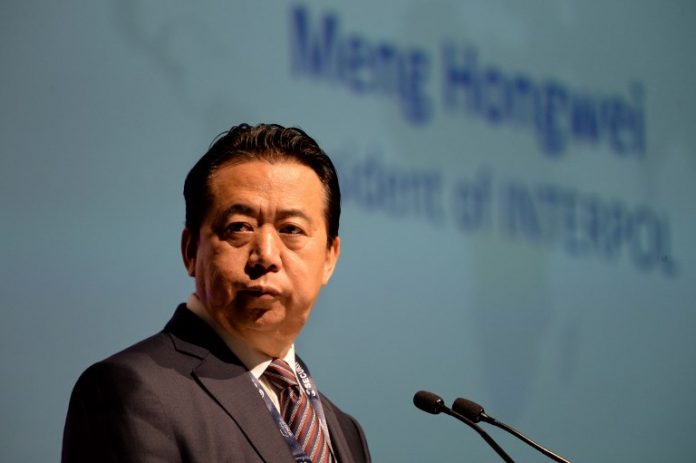 Fallen former Interpol president Meng Hongwei rose through the ranks of China's feared public security apparatus before being caught himself in President Xi Jinping's no-holds-barred campaign against corruption.
The vice public security minister, who went missing after travelling to China last month, resigned as head of the France-based international police organisation on Sunday after Chinese authorities announced he was under investigation.
During Xi's six-year tenure, over a million officials have been punished in an anti-corruption crusade that critics say has also served as a way to root out the president's political enemies.
According to a statement released Monday by China's Ministry of Public Security, Meng is suspected of accepting bribes and is under investigation by the country's anti-corruption agency.