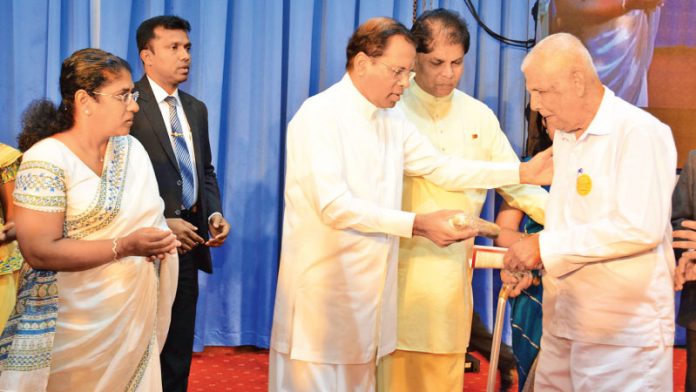 President Maithripala Sirisena said everyone is duty bound to work towards rooting out corruption, waste and fraud, with the aim of creating a humane society.
Corruption, waste and fraud should be eradicated promptly with the assistance of all stakeholders of society, the President said.
The President was speaking at a ceremony to mark Samatha Dinaya at Temple Trees yesterday. Members of the Samatha Mandala from across the country participated.