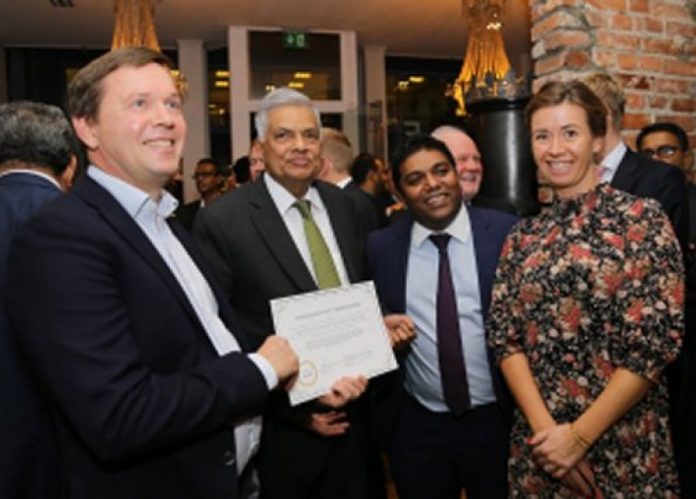 Prime Minister Ranil Wickremesinghe, who is on an official visit to Norway has met with the business community in Oslo Wednesday. During the meeting organized by a Sri Lankan and Norwegian businessmen engaged in trade between Sri Lanka and Norway, the Prime Minister focused on how to broaden and systematically maintain the business activities between the two countries.
Drawing attention of the Prime Minister to the problems that have arisen during the trade practices, the Norwegian businessmen discussed solutions that can be taken promptly to resolve the issues and boost the trade.
The Premier noted that Sri Lanka looks to strengthen the relationship between the two countries as the government continues to progress its plans to build international relationships and grow trade and investment.Minister Vijith Vijayamuni Soysa, MP Kavinda Jayawardena and MP Hesha Vithanage also participated in the discussions.