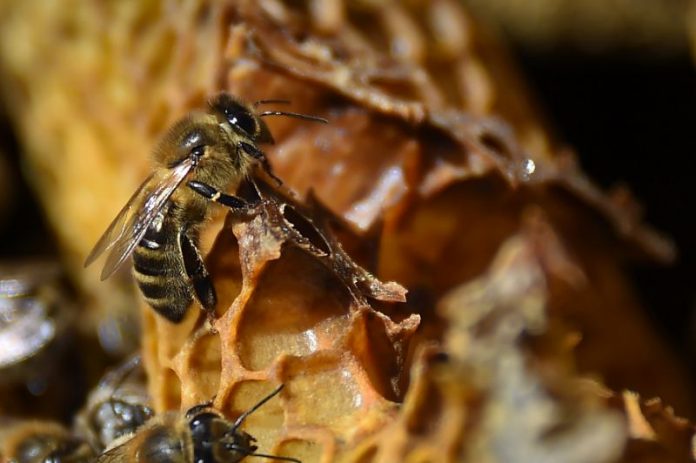 An Austrian fruit grower was handed a rare prison sentence Wednesday for having illegally spread an insecticide which led to the deaths of dozens of neighbouring bee colonies.
The 47-year-old man had spread a powerful insecticide called chlorpyrifos over his trees in the Lavanttal area of Carinthia province, at a time when their blossoms were still attracting bees.
More than 50 colonies belonging to two neighbouring apiarists perished.
The court in the city of Klagenfurt found the fruit grower guilty of "deliberately damaging the environment", pointing to his experience and role in training others in his field as evidence that he knew the consequences of his actions.
He was sentenced to a year in prison, of which four months will be without probation. Ordered to pay more than 20,000 euros ($23,500) in compensation, he said he will appeal.
The court said it hoped the sentence would serve as a deterrent and to remind others that the "use of pesticides needs to strike a balance between the environment and economics".
The widespread use of pesticides has been blamed for a steep rise in deaths among bees and other pollinating insects. In April the EU voted to outlaw the use of certain pesticides from the neonicotinoid family blamed for killing off bee populations.