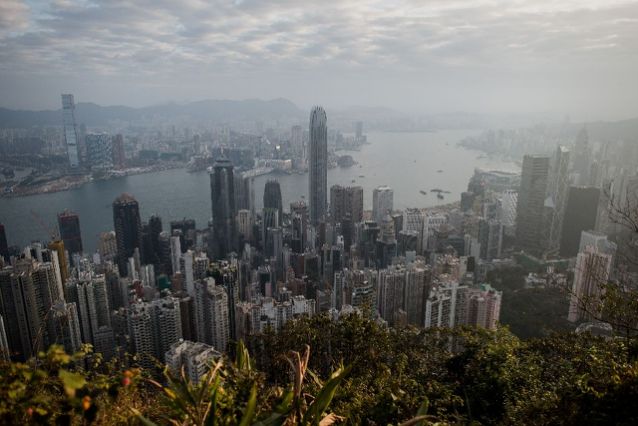 The Federal Reserve raised the benchmark interest rate on Wednesday for the third time this year in a widely anticipated decision, citing the strong US economy and jobs market.
After the HKMA raised interest rates to 2.5 percent, its chief executive Norman Chan warned the public to be "on high alert" over increases and to manage associated risks, adding that property and assets would be affected.
"The current global economic conditions and financial environment are full of uncertainties for Hong Kong," he said.
Hong Kong's finance secretary Paul Chan wrote in his blog earlier this week that the city's low interest rate environment was "coming to an end soon".
"According to some market figures, the property market has shown signs of cooling over the last few weeks with both prices and volume of transactions falling," he wrote, adding that residents should be vigilant about the risk of a possible downturn in the housing market.
The HKMA has spent billions this year supporting the currency as it hits the bottom end of its permitted HK$7.75-7.85 band against the US dollar.
That has dented the huge well of cash in the city's banking system that previously kept the crucial Hong Kong InterBank Rate (HIBOR) subdued.
Under the Linked Exchange Rate System, the authority is required to buy the local currency at HK$7.85 to US$1 if local banks request it.