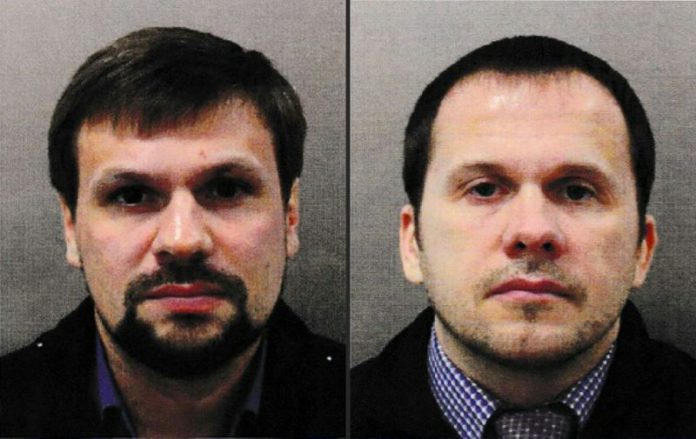 A suspect in the nerve agent poisoning of a Russian ex-spy in Britain in March is a colonel in Russia's GRU military intelligence agency, investigative website Bellingcat alleged on Wednesday.
Bellingcat, a Britain-based team of investigators that specialise in trawling through online data to expose Russia's involvement in foreign conflicts, said the man identified as "Ruslan Boshirov" by Britain is in fact named Anatoly Chepiga.
British security services in September named Boshirov and Alexander Petrov as suspects in the nerve agent attack on former spy Sergei Skripal and his daughter Yulia using a nerve agent called Novichok, but said these were likely to be aliases.
After they were identified, two men using these names appeared on Russian television to insist they were mere tourists to the English city of Salisbury. "Boshirov" denied working for the GRU.