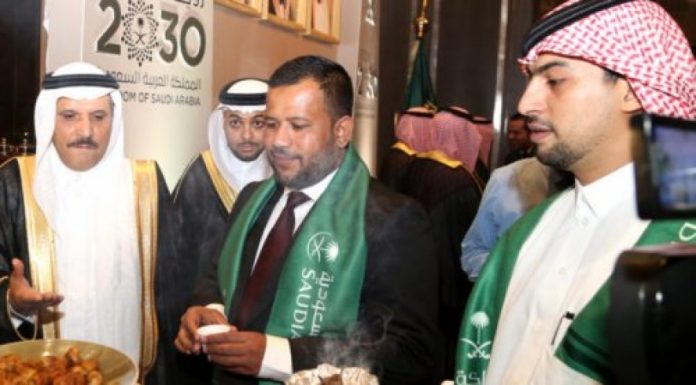 The Kingdom of Saudi Arabia (KSA), which stands as the largest employer of Sri Lankans outside of Sri Lanka, has committed US$ 300 million for Sri Lanka's development projects."Relations between KSA and Sri Lanka are excellent and are based on mutual respect and joint cooperation. KSA commits to projects in Sri Lanka through the Saudi Fund for Development" said Ambassador of Saudi Arabia in Sri Lanka Abdulnaser H. O. Al Harthi addressing the 88th National Day celebration of Saudi Arabia in Colombo on Tuesday (25).
Ambassador Harthi was joined by the Minister of Industry and Commerce of Sri Lanka Rishad Bathiudeen and many other distinguished visitors."The total funds guaranteed by the Saudi Fund for Development to Sri Lanka reaches nearly US$ 300 million in various sectors-health, education, water supply, irrigation, agriculture and road development. The Kingdom also accommodates nearly 200,000 skilled Sri Lankan workers," added Ambassador Harthi.
Among the leading KSA funded Projects in Sri Lanka are the Epilepsy Hospital in Colombo, the Kalu Ganga Development, Badulla- Chenkaladi Road Improvement, the Road Network Development, Wayamba University Township Development, and the Kalu Ganga River Left Bank Development Project.