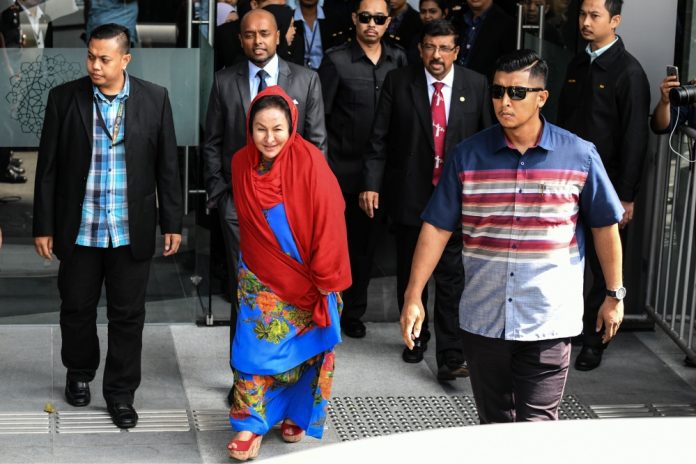 The luxury-loving wife of Malaysia's former prime minister faced fresh questioning Wednesday by anti-corruption investigators probing a multi-billion-dollar scandal that contributed to the old regime losing power.
Rosmah Mansor, widely reviled in Malaysia for her expensive tastes and imperious manner, arrived at the offices of the Malaysian Anti-Corruption Commission (MACC) to be grilled.
Local media reported this week that anti-corruption officials were wrapping up their probe into Rosmah, and she could be charged soon.