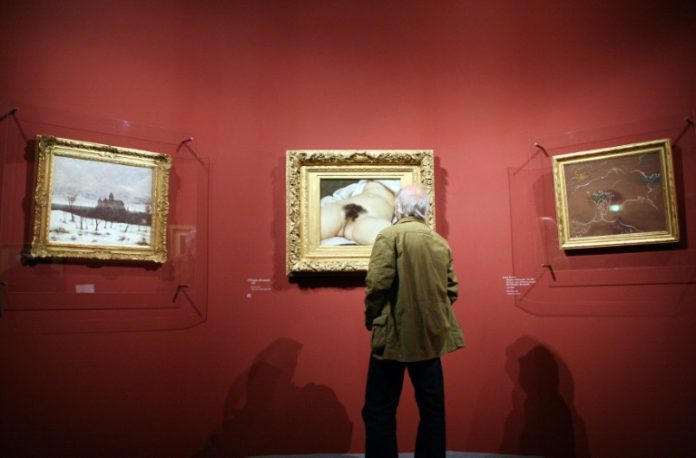 One of the greatest mysteries in art history appears to have been solved.
The identity of the model who posed for the most scandalous painting of the 19th century, Gustave Courbet's "L'Origine du monde" (The Origin of the world), has finally been revealed.
Experts say they are "99 percent sure" the painting's notoriously naked nether regions belong to the Parisian ballet dancer Constance Queniaux.
The canvas has never lost its power to shock — bringing out the prude in Facebook, which censored profiles using it as late as 2011.
For decades art historians have been convinced that the naked torso and genitalia it depicts belonged to Courbet's lover, the Irish model Joanna Hiffernan.
In a typically Parisian love triangle, she was also romantically linked with his friend, the American artist James Whistler.
But doubts persisted — mainly because the dark pubic hair in the painting did not correspond with Hiffernan's mane of flaming red curls.
Now documentary evidence found in the correspondence between the French writers Alexandre Dumas fils — the son of "The Three Musketeers" author — and George Sand points directly to a former dancer at the Paris Opera.
Queniaux was a mistress of the Ottoman diplomat Halil Sherif Pasha  aka Khalil Bey when the picture was painted in the summer of 1866.
And it was he who commissioned the painting from Courbet for his personal collection of erotica.