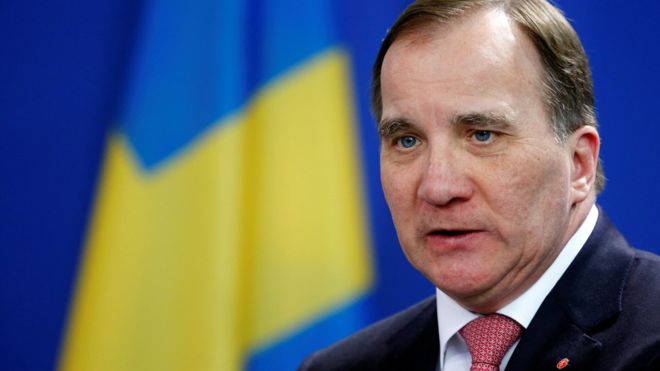 Sweden's prime minister Stefan Lofven will have to stand down after losing the support of parliament.
The anti-immigration Sweden Democrats (SD) backed the vote to remove him, weeks after a general election that delivered a hung parliament.
In Tuesday's dramatic vote, 204 MPs voted against Mr Lofven while 142 voted in favour.
Parliament's speaker will now propose a new leader – a process that could take weeks.
Mr Lofven is expected to stay on as caretaker prime minister while his replacement is decided on.