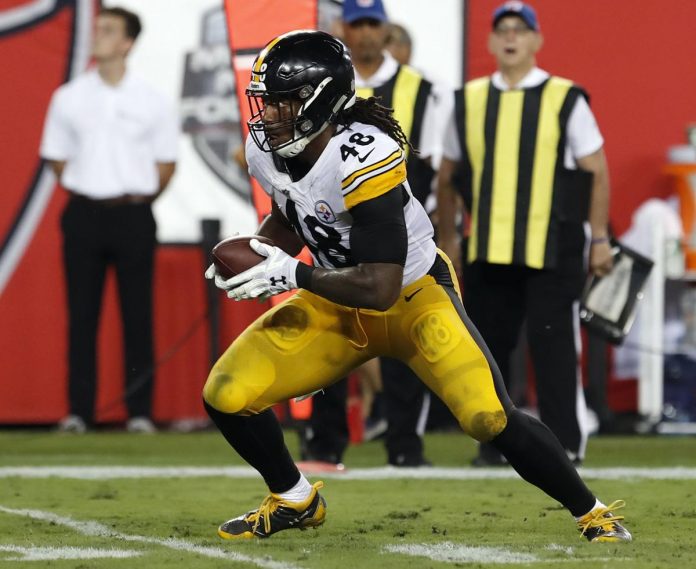 Ben Roethlisberger threw for three touchdowns as the Pittsburgh Steelers held off a furious second half fightback to end the Tampa Bay Buccaneers' unbeaten start to the season on Monday.
Roethlisberger gave the Steelers their first win of the campaign after making 30 of 38 passes for 353 yards in a 30-27 victory at Tampa's Raymond James Stadium.
The Steelers laid the foundation for the victory with a rampant first half performance that saw them surge into a 30-10 lead at the break.
The Pittsburgh defense also played a key part, giving in-form Bucs quarterback Ryan Fitzpatrick a torrid night.
Fitzpatrick was sacked three times and threw three interceptions in the first half alone, one of them ending in a costly pick six returned into the end zone by Alvin Dupree.
The Bucs however rallied brilliantly after their disastrous first half with Fitzpatrick producing another monster passing performance.
The 35-year-old veteran who is starting in place of the suspended Jameis Winston threw for 411 yards and three touchdowns as the Bucs rally came up just short.
Fitzpatrick found Chris Godwin and Mike Evans for two touchdowns in the fourth quarter to make it 30-27 and leave the Steelers sweating.
But although Tampa Bay were able to get the ball back with just over three minutes left on the clock, they were forced to punt away possession which ceded the initiative to Pittsburgh.
Roethlisberger then expertly led the Steelers back up field, maintaining possession and running down the clock after the Bucs used their final time out.