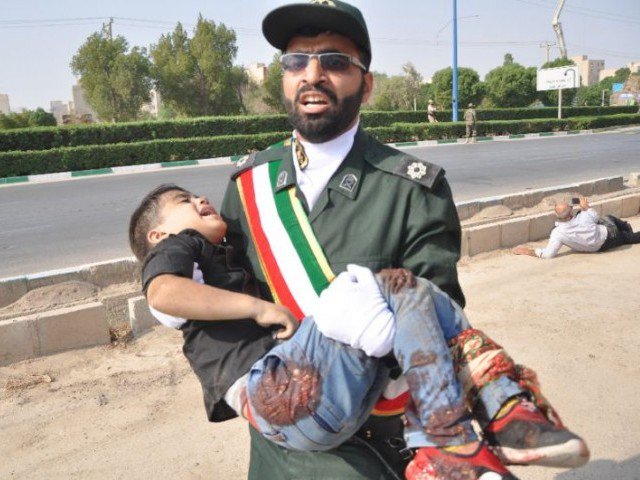 Iranian President Hassan Rouhani vowed a "crushing" response after assailants sprayed a crowd with gunfire, shooting dead at least 29 people including women and children Saturday at a military parade near the Iraqi border.
The Islamic State (IS) group claimed responsibility for the rare assault in the southwestern city of Ahvaz, while Iranian officials blamed "a foreign regime" backed by the United States.
A local journalist who witnessed the attack said shots rang out for 10 to 15 minutes and that at least one of the assailants, armed with a Kalashnikov assault rifle, wore the uniform of Iran's Revolutionary Guards.