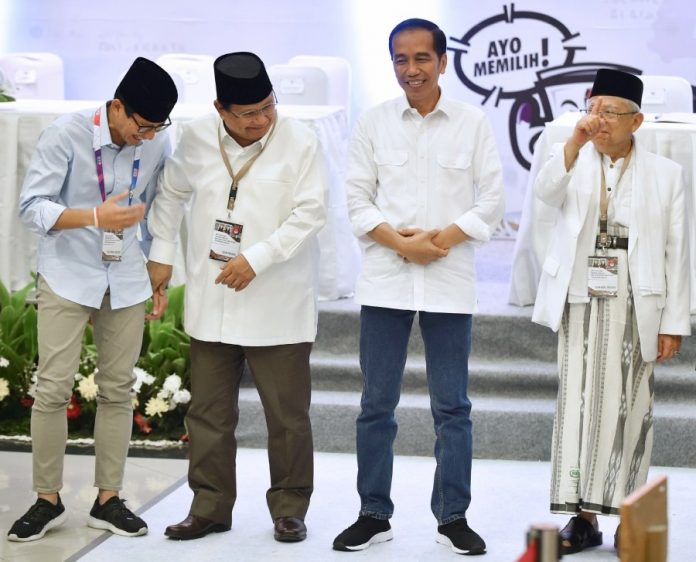 Campaigning for Indonesia's presidential election in April kicked off Sunday, pitting incumbent Joko Widodo against a former military general in the race to lead the world's third-biggest democracy.
Opinion polls show Widodo, whose down-to-earth style and ambitious infrastructure drive have made him popular with many Indonesians, well ahead of his main challenger Prabowo Subianto.
But his bid for a second term is facing headwinds over his economic record, with the Indonesian rupiah sitting at two-decade lows, and fears of a fake news campaign intended to disrupt his re-election.
Some 186 million voters in the world's largest Muslim-majority country are expected go to the polls on April 17, in an election which will also decide members of national and local parliaments.