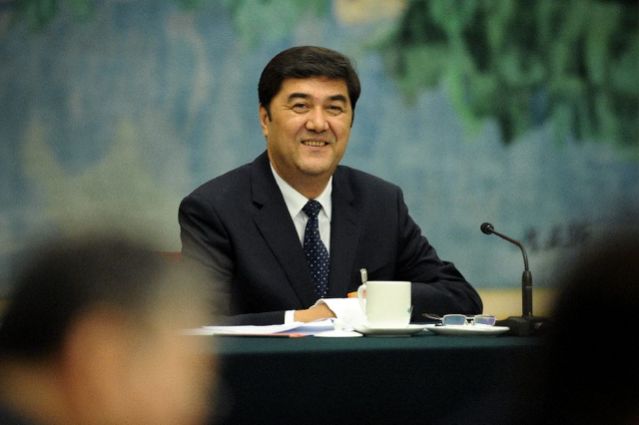 The head of China's energy administration has been placed under investigation by the country's anti-corruption watchdog, the latest top official ensnared in the Communist Party's campaign against graft.
Nur Bekri, an ethnic Uighur, had worked his way up in his native Xinjiang, eventually rising to deputy party secretary and government chairman in the far western region, before receiving the post at the energy administration in 2014.
China's anti-graft agency, the Central Commission for Discipline Inspection, said Friday that Bekri was under investigation for "serious violations of Party disciplinary rules and laws", a euphemism that usually means corruption.