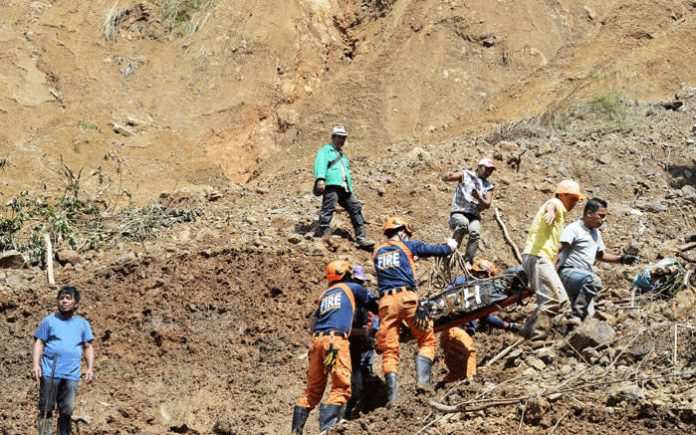 Rescuers were digging through a landslide that buried at least 10 homes and killed three people in the central Philippines Thursday, as monsoon rains unleashed more misery on the already-battered country.
The new tragedy comes just days after 2018's most powerful storm, Typhoon Mangkhut, raked the nation's north, sparking a separate landslide that left dozens dead.
Emergency workers in yellow helmets rushed to the scene of the new disaster in the town of Tina-an on the popular tourist island of Cebu.
Days of heavy monsoon rains caused a steep slope to collapse and now searchers are frantically looking for survivors.