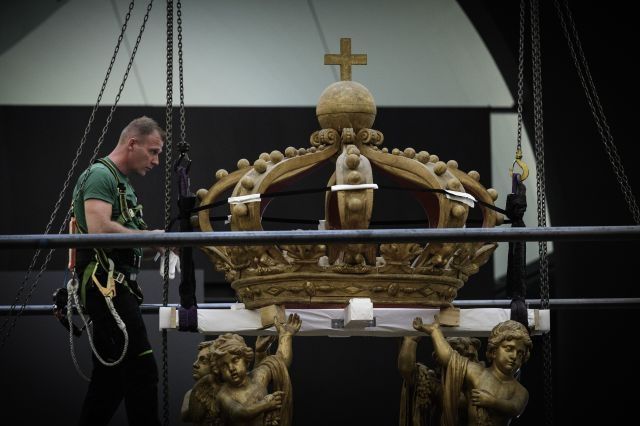 A barge built secretly for Napoleon Bonaparte in 1810 to inspect his imperial fleet had its crown removed in a delicate museum operation Tuesday ahead of the vessel's move to a new home on the coast of Brittany.
Since World War II the 18-metre (60-foot) craft has held pride of place at the National Naval Museum in Paris, its ornate crown topped by a cross and supported by four cherubim perched on the vessels roof.
Using chains attached to scaffolding, workers carefully lifted the crown and placed it on a cross of wooden beams, before slowly depositing it on the floor of the museum, just across the Seine river from the Eiffel Tower.
The imperial canoe, as it is called on the museum's website, is set to undergo a full restoration before going on display in Brest on France's western coast in late 2019.